For nearly two decades Brewer's Alley has focused on safely offering a unique variety of quality craft beer to our visitors and guests. We offer our beer on draft, in retail bottles, and in growlers, filled straight from the brewpub tap. As demand at the brewpub grows for our growlers, so does the strain on our staff to consistently keep clean growlers in our exchange program circulation. We do not accept growlers for return/exchange.
Growler Program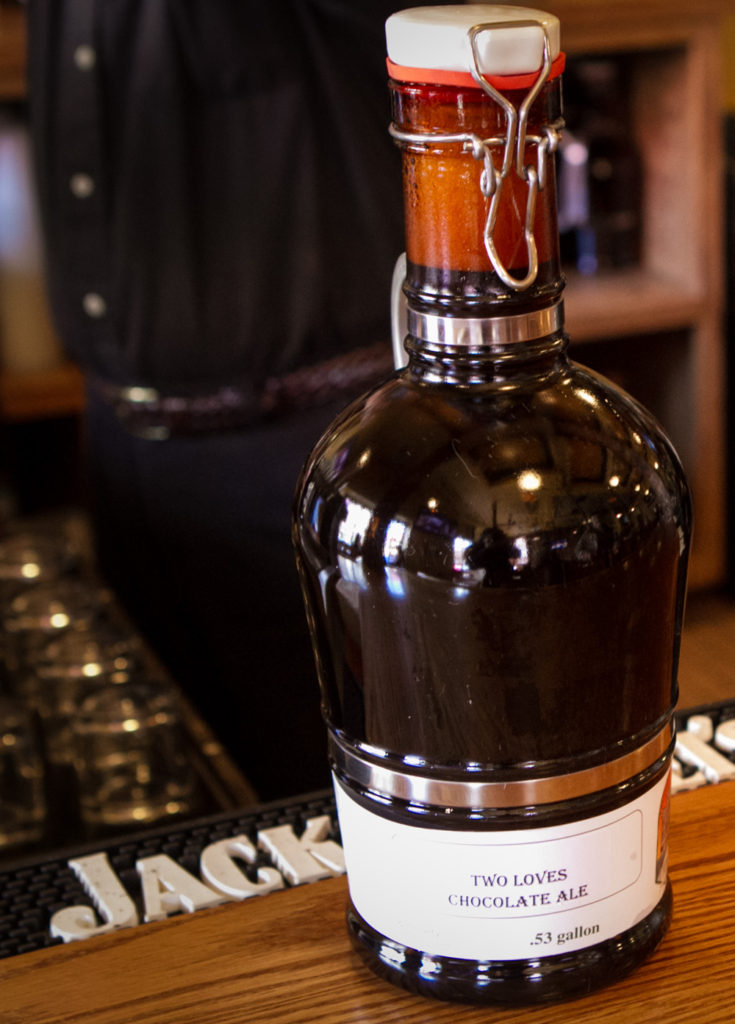 We will move to a retail type relationship, one where we refill growlers that you, our guests, own. While this is a diversion from the way we have operated in the past, this program will allow us to fill a wider variety of 2L flip-top style growlers as well as the Hydro Flask® growler system. Certain restrictions to growler types will remain. Based on safety concerns and best practice suggestions of the Brewer's Association, we will not be able to fill any cider jug growlers. We work hard to brew the quality beer that bears web_update the Brewer's Alley brand. Therefore, we will proudly fill growlers bearing the logo of our brewery and any non-labeled growler you may own.
In order for this change to be effective and successful, we will attach a card to every growler that we sell. Included on this card is our suggested shelf-life and the cleaning instructions for your growlers. Growlers will be inspected at time of refill and our bartenders will not fill growlers that present any smells or physical appearance of being dirty, damaged, or unsafe. We look forward to your feedback about this new program and hope that you choose to take some of our award-winning craft beer home with you. If you have any questions or feedback about this policy, please reach out to us here.